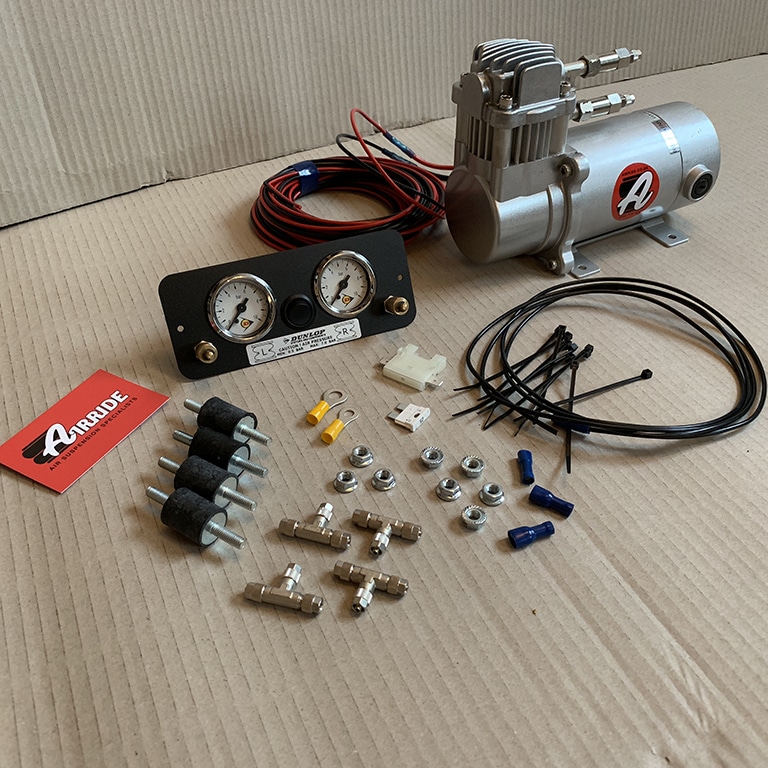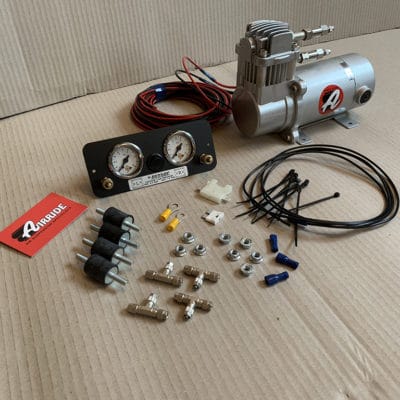 We're always saying it here at AirRide - air suspension is always better with on-board air!
We wouldn't say it if it wasn't true - on-board air allows you to control your air suspension from the driving seat, meaning you can adjust your ride height on the go. It also means you don't need to be on the lookout for a petrol station to inflate your air bags.
Now we're making it even easier for you to get on-board air - our Economy Duty OBA is £50 off with any purchase of a Dunlop kit.
The Economy Duty OBA kit includes a Dunlop compressor that can work at pressures of up to 130 PSI, a twin gauge to show the pressure in both air bags - featuring a single button to raise the pressure in both bags simultaneously - and Schrader valves to let the air out again. It is ideal if you intend to change the pressure in your air bags occasionally, but not frequently enough for a higher-spec kit.
This is only while stocks last so hurry up if you want to make use of this great deal!