Click the links below to find more information about the vast range of air suspension conversion kits we offer for all cars, or else click the links for the shop for prices. Motorhome, van and part sales have their own dedicated sections.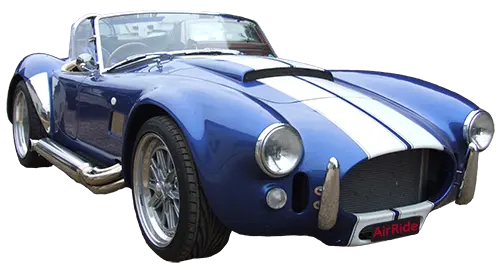 AirRide started installing air suspension onto modified cars several decades ago after seeing the need for air suspension in our custom bodyshop. With no-one competent specialising in air suspension in the UK it was not long until requests for air meant it was more of our work than custom bodywork – more fun too. Since then we have moved away from fitting work and worked on creating and supply kits. We can supply kits for almost any car, and those listed are a tiny proportion of what we can supply. The website is in the process of expansion with new products. In the meantime please contact us for further information. For your information we only supply FBSS kits (All corners controlled individually rather than having one linked system per axle), and all kits usually come with a very high specification compressor, and a 200 psi aluminium tank for rust resistance. Bags are Automotive bags and not factory grade bags. All kits come with everything needed and are speced especially for you.
Please call 0800 772 0315 or email enquiries@airride.uk for more information.