Tesla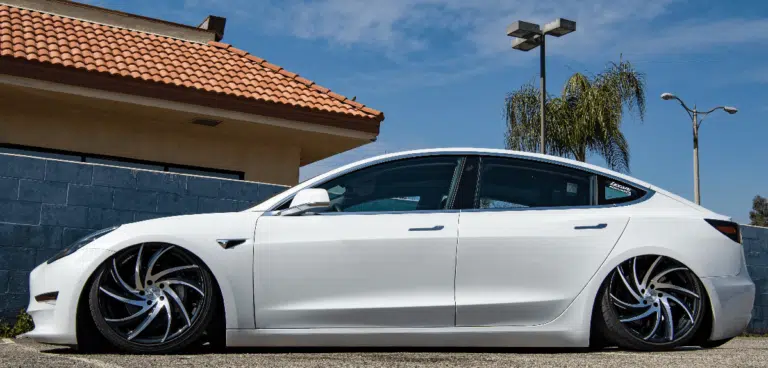 We are happy to supply a selection of Tesla kits, dedicated respectfully to offering street-skimming stances, incredible load capacity and a silky smooth ride. Kits for Model 3 and Model Y are bolt on kits which can be sent anywhere in the World. Kits for other models are bespoke (harder to fit) and therefore usually fitted in Norwich.
All our Tesla kits are bolt-on kits, which makes them easy to install and you may even be able to do it yourself or at a garage local to you All our kits are simple enough for any competent local garage to install. Our technicians will also always be on-hand to help during the install process, by phone or e-mail. Bring it to us Alternatively, we're very happy to fit your kit for you in our workshop in Norwich.
If your vehicle is not listed please do EMAIL or call 0800 772 0315 for further information, and we will be very happy to help.