STEP 1 – CHOOSE YOUR SUSPENSION PACK
Choose 1 of our 7 AirRide kits for your Transporter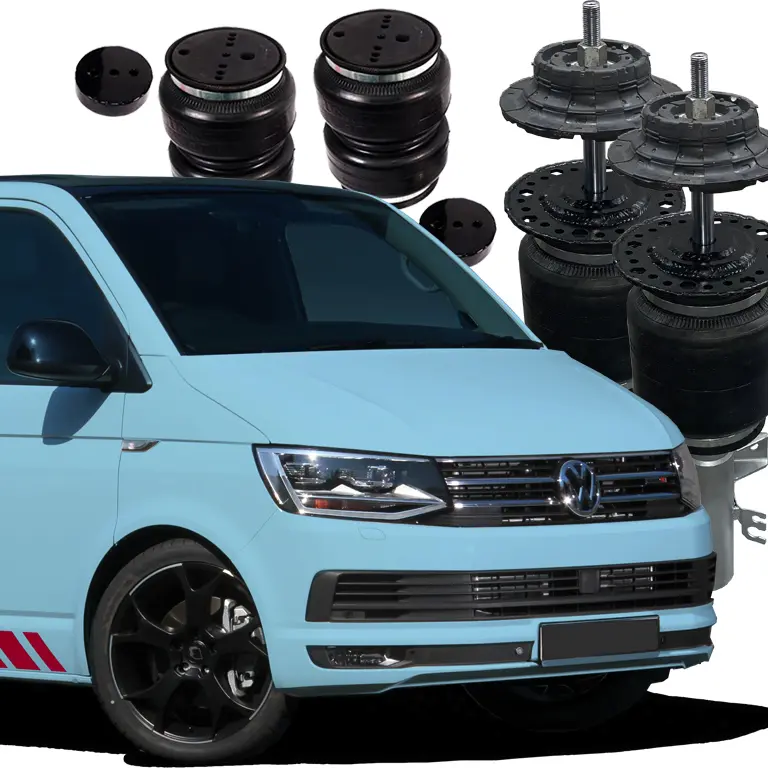 AIRRIDE CUSTOM PLUS
This kit has shorter struts and lower-volume bags to offer more drop at the front and rear. This makes it much easier to give your Transporter a street-skimming stance, while the bags are still big enough to offer good ride quality; Custom Plus is a great compromise between the two.
AIRRIDE GOLD
Gold bags allow for lots of adjustment. This means you can ride your T5/T6 very low but at the price of the ride quality, which is similar to decent coil-overs at a decent height (i.e. not as good as original suspension). However, the Gold kit is much more refined than coil-overs and won't leave you with any crashing or banging.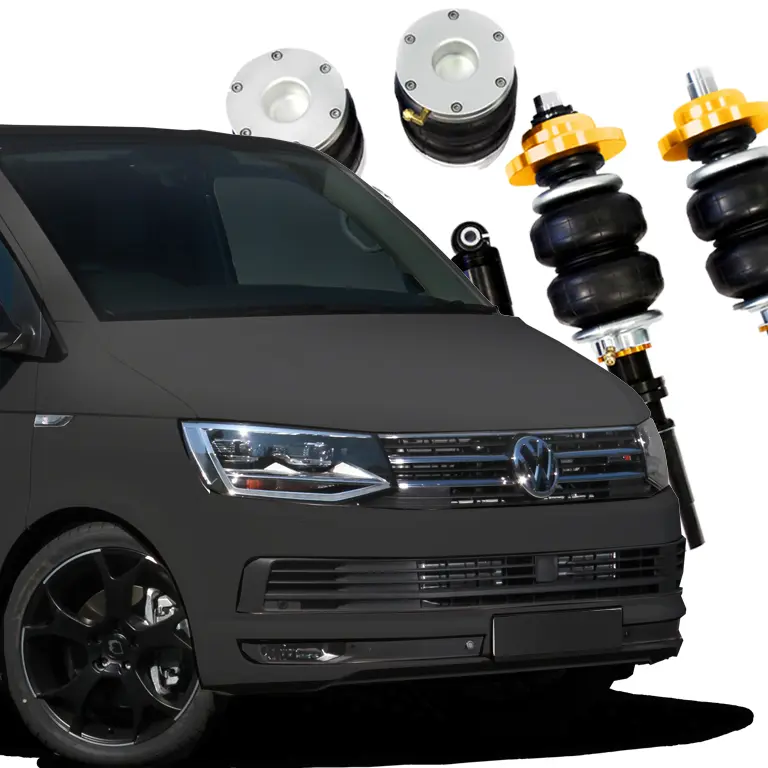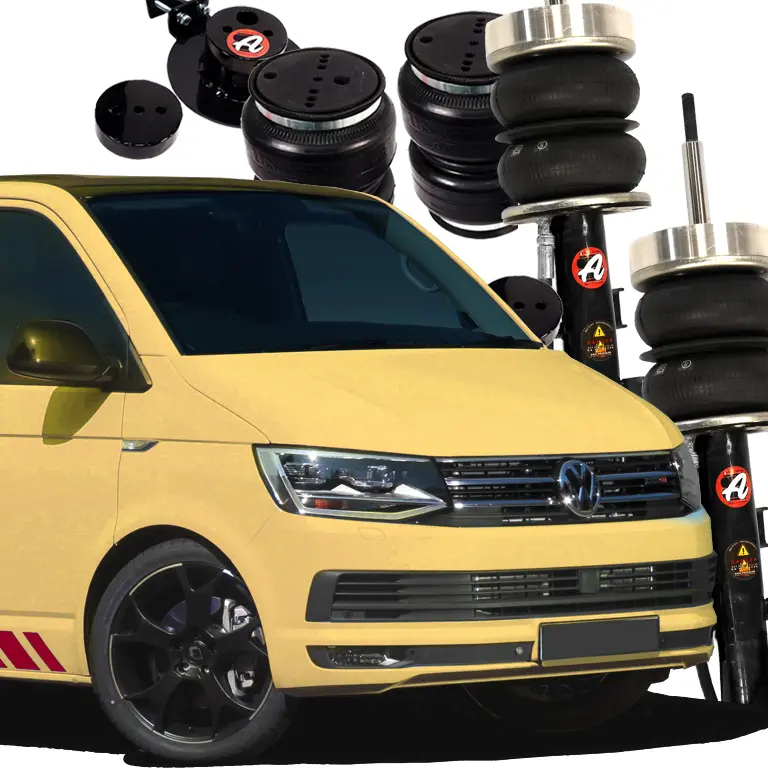 AIRRIDE ULTIMATE
This is the best Transporter kit on the market. It uses huge, reversible sleeve bags made by Dunlop for front struts and on the rear. The bags are not only incredibly reliable but offer the best ride quality your T5 or T6 can achieve. Built on genuine VW cores, the kit is designed for comfort and durability, rather than extreme drop. Perfect for Motorhomes and WAV's.
AIRRIDE CUSTOM
Uses 7-inch bags at the front and 6.5-inch bags at the rear. The rear suspension will drop the tyres inside your Transporter's arches but the front struts are OEM struts and therefore the same height as the originals – this limits the drop at the front. This kit is focussed on offering the best ride possible for your T5/T6 and is best driven at practical heights.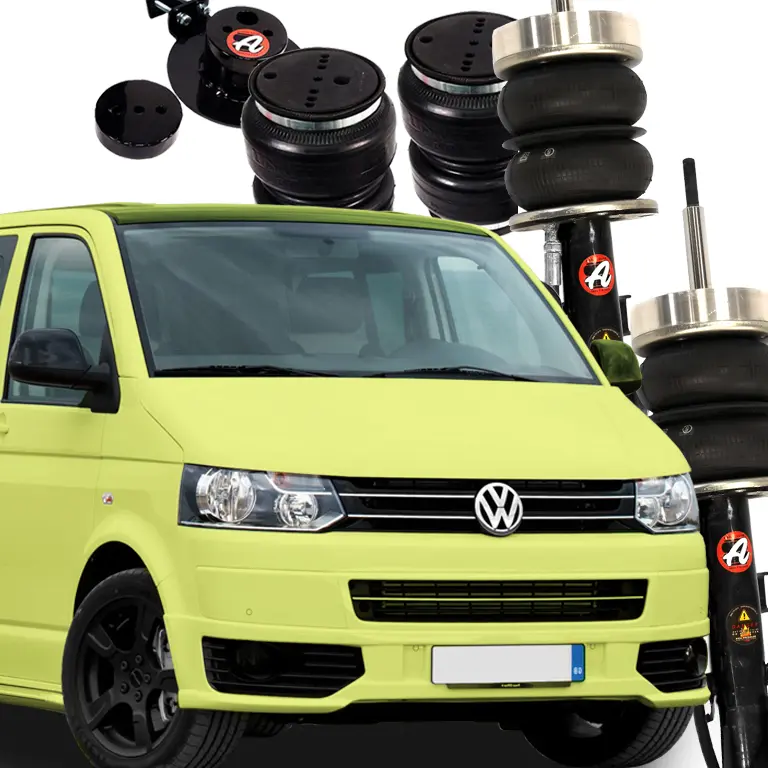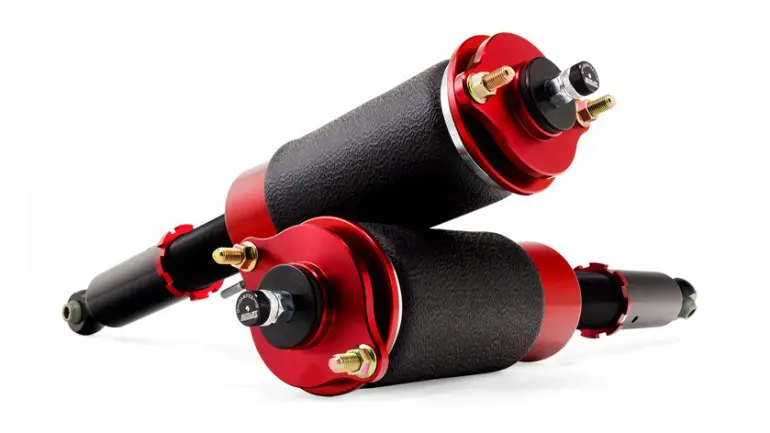 TA TECHNIX
This German-made kit is high-quality and durable. It rides and drops well, albeit not to extreme levels. A nice entry-level kit for practical, everyday use.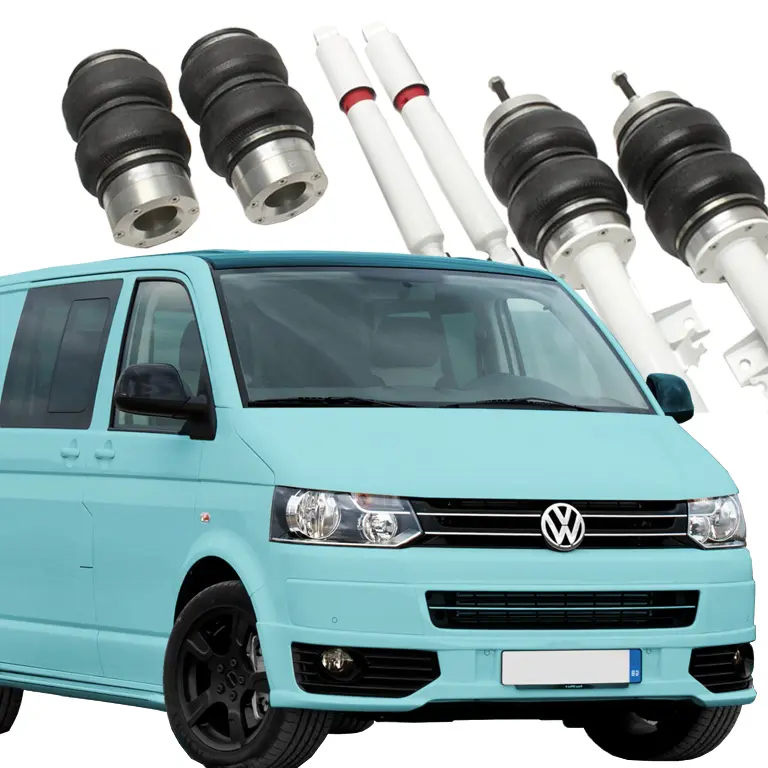 DRIVETECH
These kits are built on after-market Bilstein dampers. Smaller bags are used but they have a good drop and, of course, well-known dampers.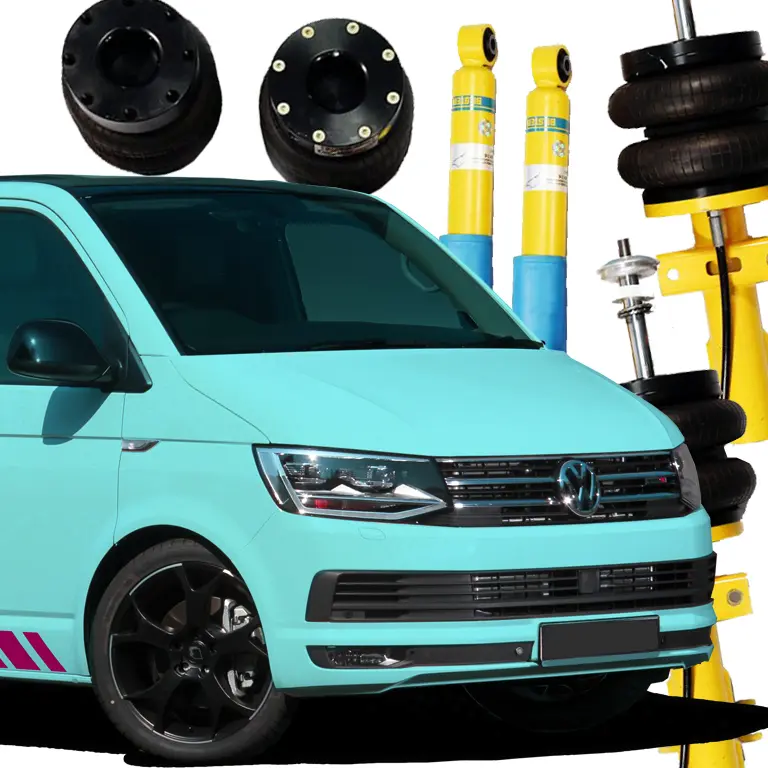 STEP 2 – CHOOSE YOUR MANAGEMENT
The manual paddle control kit is a simple and effective way to manage your air. With this kit, you get four electric-window-style switches, one for each air bag – you press up on each one to raise the height of the car and down to lower your height.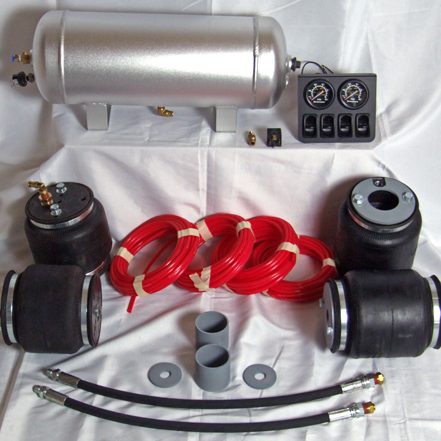 The AirLift 3P computer will save up to 5 pre-set ride heights (such as slammed, normal and high), allowing for quick and simple adjustment. It'll even automatically adjust your height to allow for road conditions too.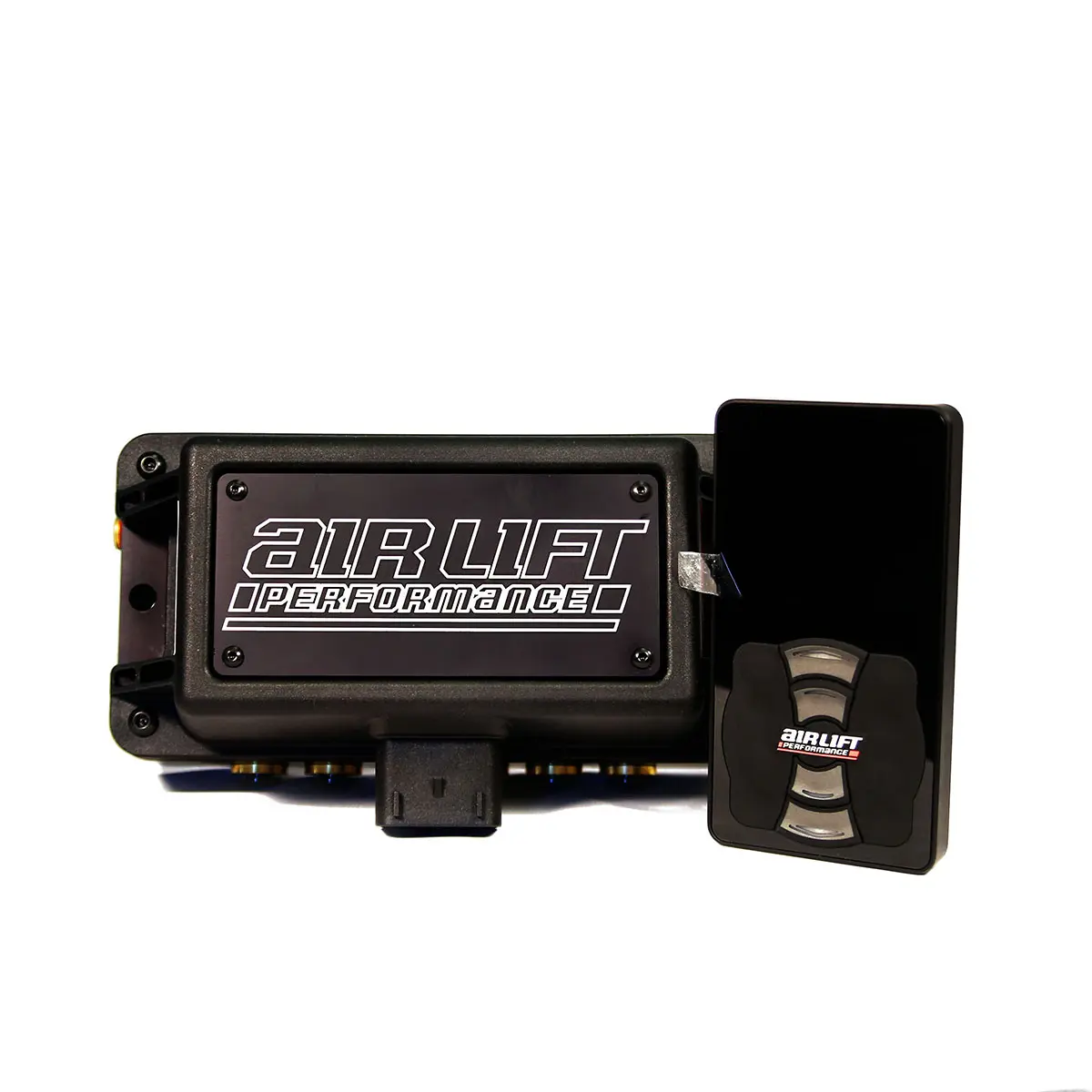 All our Transporter management kits come with a compressor with 100% duty cycle. The compressor generates the air the bags use. it is the heart of your air ride system. Any compressor with a duty cycle of 100% can run at all times and is heavy duty, meaning you'll be able to alter your height whenever you want.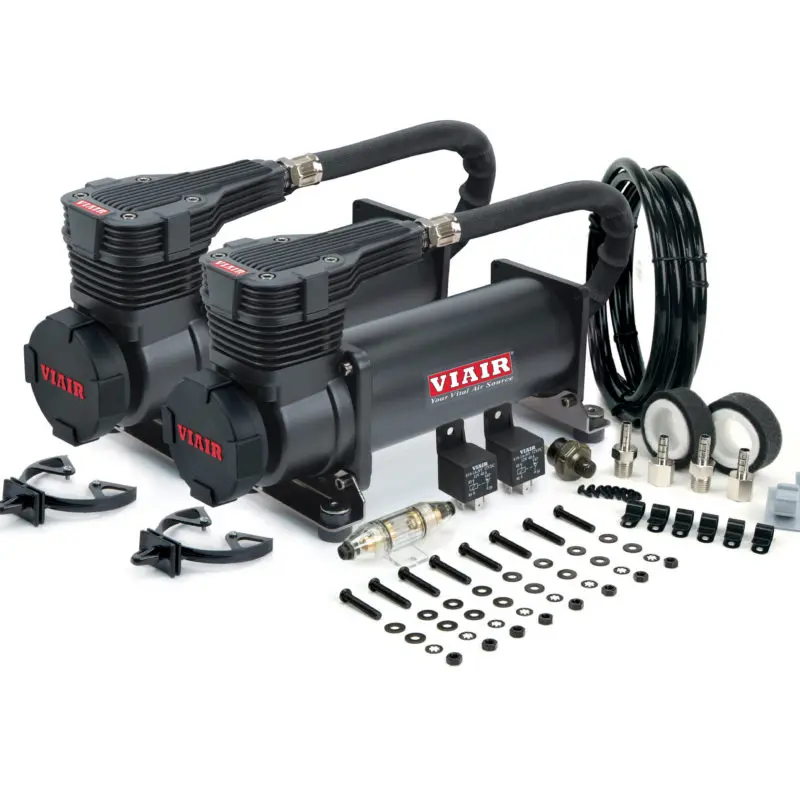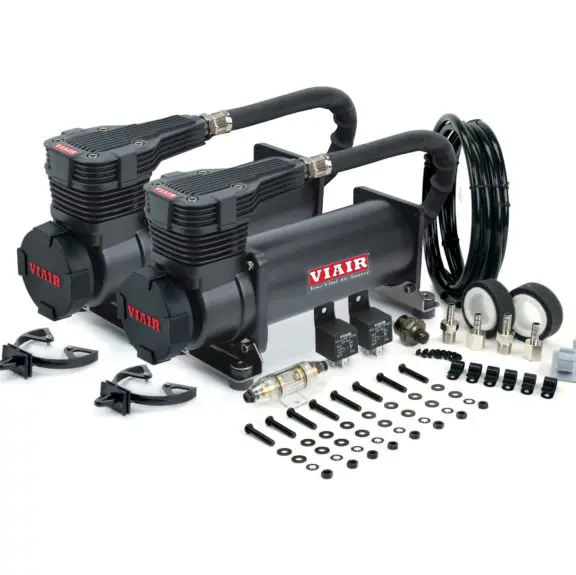 STEP 3 – INSTALL YOUR KIT
All our Transporter kits are bolt-on kits, which makes them so easy to install you may even be able to do it yourself. At a garage local to you All our kits are simple enough for any competent local garage to install. Our technicians will also always be on-hand to help during the install process, by phone or e-mail. Bring it to us Alternatively, we're happy to fit your kit for you in our workshop in Norwich. We can fit your kit in two different ways: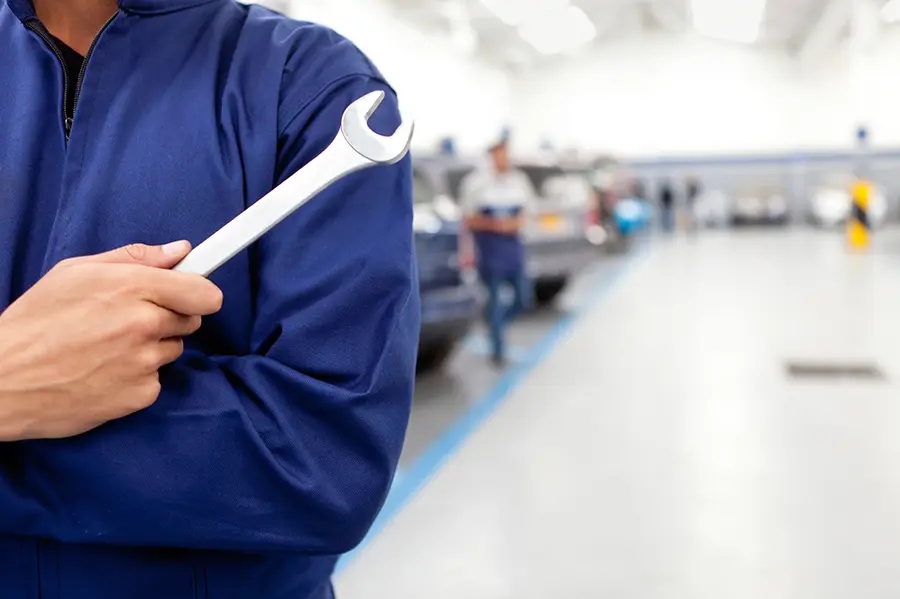 This involves simply fitting the compressor, tank and computer into the back of your T5 or T6. This is quicker and cheaper than our 'Hidden' installation option but obviously your system isn't hidden!
This is ideal for maximising room in your van. With this option, we will hide your computer (but not the computer display), compressor and tank under panels in your T5 or T6. This obviously makes for a much cleaner feel but does take longer and as such is more expensive than the 'Plug and Play' option.