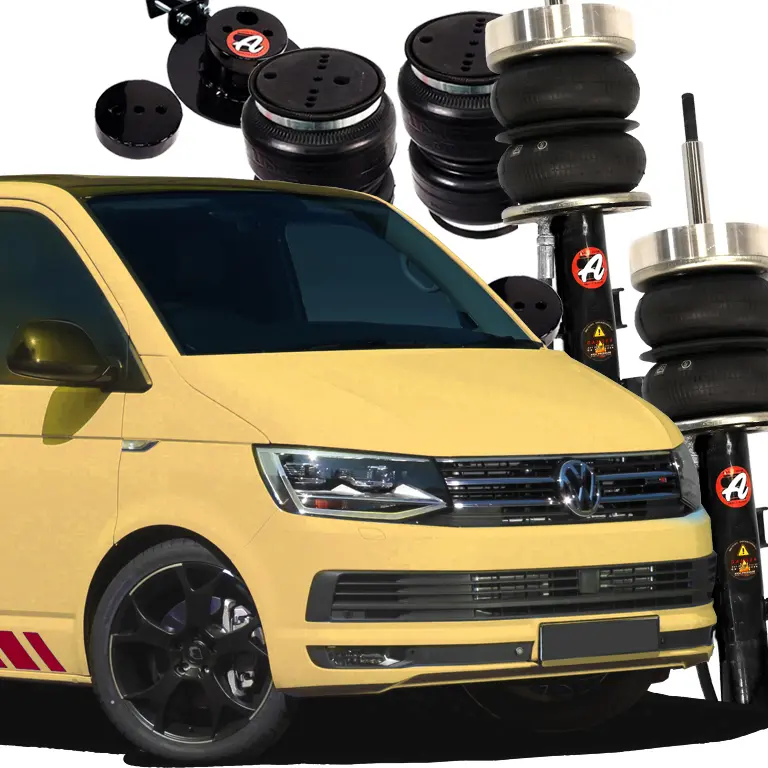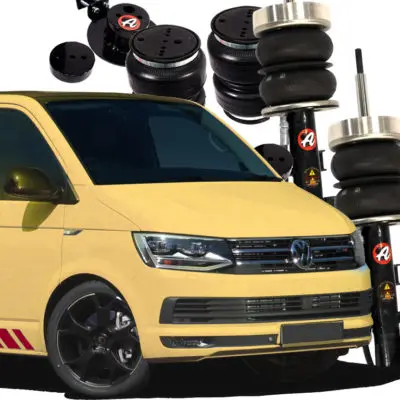 We've created a brand new guide to all our Transporter T5 and T6 kits! Check it out at AirRide.co.uk/transporters.
We currently have seven kits for Transporters, with each offering something a little different; whether you're looking for an extra comfortable ride, a low drop or something in between, we've got you covered. Our kits suit any budget too, with prices starting at £1,399 for our TA Technix kit.
Meanwhile, if you're after the best T5 kit money can buy, then look no further than the AirRide Ultimate kit. This kit uses massive reversible-sleeve bags by Dunlop to give you extreme comfort and durability.
We also have the AirRide Custom kit for comfort, the Custom Plus and Gold kits for lots of drop and kits by ABP and Drivetech, built on Bilstein dampers.
Click the link above to find out more about all our kits, plus management and fitting options.
We also do kits for the T3 and the T4 so if you're still rocking a more classic look then don't fret! See here for our T3 kits and here for our T4 kits.
And if you've got any questions, don't be afraid to give us a call on 0800 772 0315 or ping us an e-mail at enquiries@airride.uk.