AirRide have seven different kits for Transporters, which we understand makes choosing the right kit difficult. Don't worry though, we're here to help.
Make sure to check out airride.co.uk/transporters for more information and product listings for each kit, especially if you're close to buying. However, if you just want a brief overview of what each kit does then read on!
Great for ride quality
AirRide Ultimate - the best Transporter kit on the market, so we reckon. It uses huuuge, reversible sleeve bags made by Dunlop for front struts and on the rear. The bags are not only incredibly reliable but offer the best ride quality your T5 or T6 can achieve. Built on genuine VW cores, the kit is designed for comfort and durability, rather than extreme drop. Perfect for Motorhomes and WAVs.
AirRide Custom - Custom kits are great if you want air ride and a good ride quality, but don't want to fork out for something too expensive. The kit uses 7-inch bags at the front and 6.5-inch bags at the rear. The rear suspension will drop the tyres inside your Transporter's arches but the front struts are OEM struts and therefore the same height as the originals – this limits the drop at the front.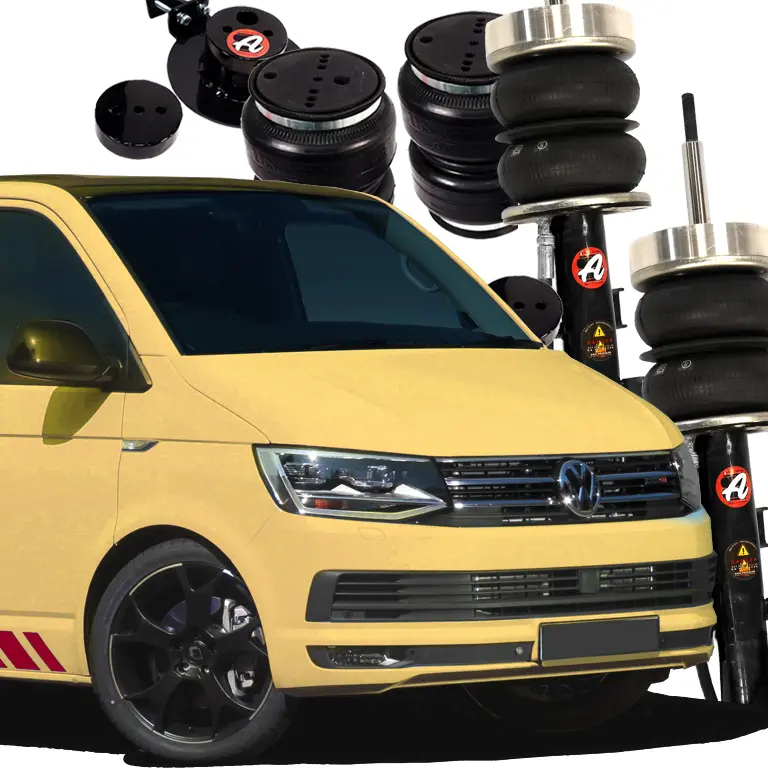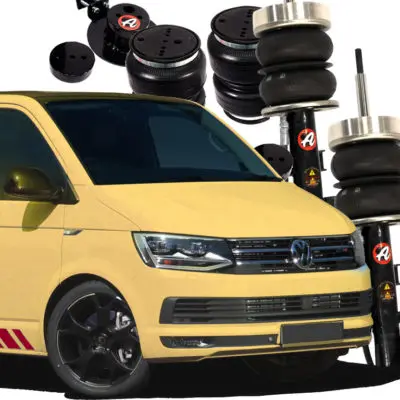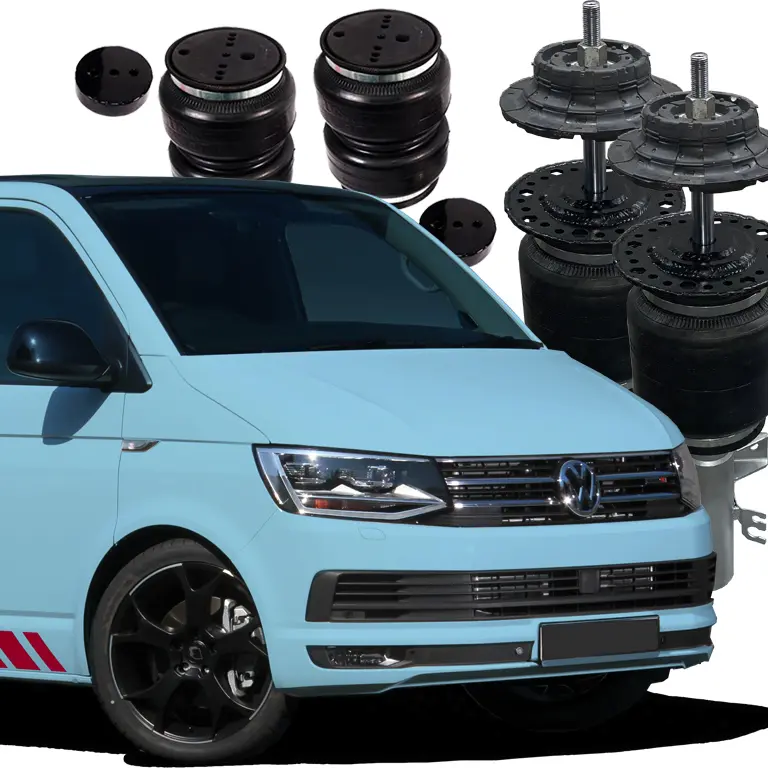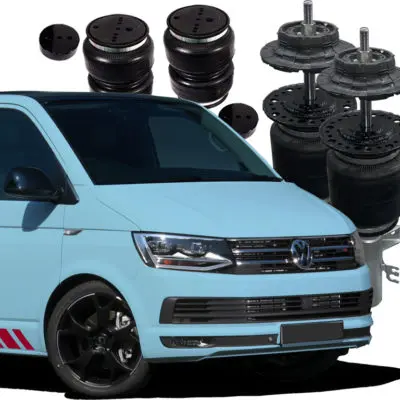 Great for a low stance
AirRide Custom Plus - This kit is actually a great compromise between a low stance and a good ride. It has shorter struts and lower-volume bags to offer more drop at the front and rear, which makes it much easier to give your Transporter a street-skimming stance, while the bags are still big enough to mean you don't need to sacrifice too much on ride quality.
AirRide Gold - Gold kits are ideal if you want to get your T5n or T6 as low as possible. They have heaps of adjustment, meaning you can drive at the height you want, including right to the ground - at the price of ride quality, which is similar to coil-overs at a good height. However, the Gold kit is much more refined than coil-overs and won't leave you with any crashing or banging.
Other kits
Air Lift Performance - This new kit only hit the shelves last Friday and is the latest in Air Lift Performance's impressive range of kits. It's more pricey than all our other kits (apart from Ultimate) but offers a good compromise between ride quality and drop.
TA Technix - This kit is the cheapest we offer, but that doesn't mean it isn't high-quality and durable. The German-made kit rides and drops well, although not quite as far as our premium kits. It's still a nice entry-level kit for practical, everyday use though.
DriveTech - These kits use smaller bags are but they have a good drop and, of course, use well-known, after-market Bilstein dampers.
Make sure to give us a call on 0800 7720315 or e-mail at enquiries@airride.uk if you need help choosing the right kit for you!