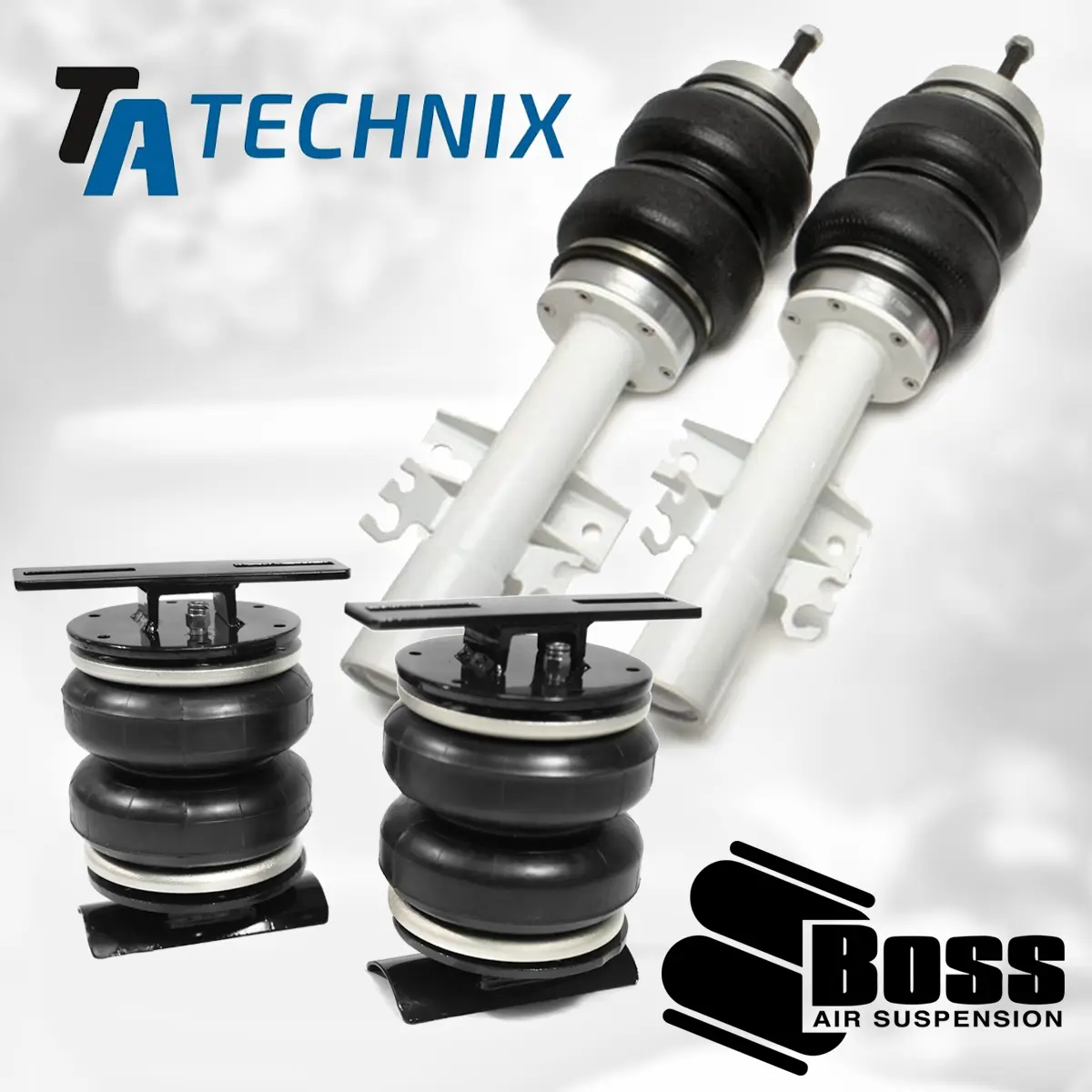 We now have two brand-new ranges of air suspension for you to choose from - Boss Air and TA  Technix.
Australia-based Boss Air pride themselves on making the toughest, most reliable air bags on either side of the equator. They do specialist car kits - for the Golf Mk6 and Golf Mk7 for instance - as well as universal air kits that you can adapt for almost any car. Scroll down to learn more about Boss Air, or click here.
TA Technix is an air kit manufacturer based in Germany with kits for a vast range of vehicles, incuding Audis, BMWs, Golfs and Fords. They also produce a wide range of air suspension parts, such as bags and struts.
All of TA Technix's products are made with technical competence in mind - their aim is to offer all their customers vastly-improved handling and the best suspension performance possible.
We are currently updating our product pages so please call or e-mail us if you can't find what you're looking for. No matter what car you're looking to bag, we can do a kit for it.