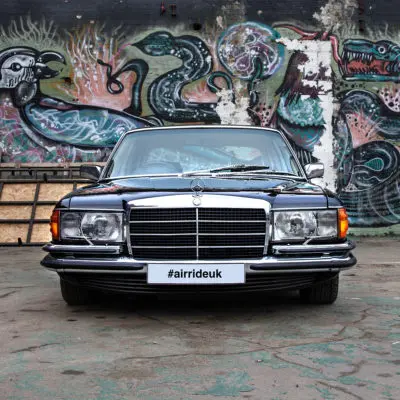 The most recent car to come through our workshop is this gorgeous Mercedes S-Class W116.
This Merc has been fitted with an AirRide Custom kit, part of our bespoke range of kits that are made to order.
The main benefit of a Custom kit, other than the fact that we can make one for any car (yes, any car!), is that it can be made to achieve exactly what you want from your air suspension.
For example, most customers who order one of our bespoke kits for their car are looking to slam it, but air suspension can also be used to provide extra comfort - yes, even on a Mercedes S-Class!
That's why this car isn't skimming the street, but rather off the floor, for the limo feel that only an AirRide Custom kit can offer.
To order your own Custom kit, call us on 0800 772 0315 or e-mail us on enquiries@airride.uk. To see if we already have a kit for your car, use the car finder above.
And don't forget to follow us on Instagram for more snaps of this S-Class and much more!