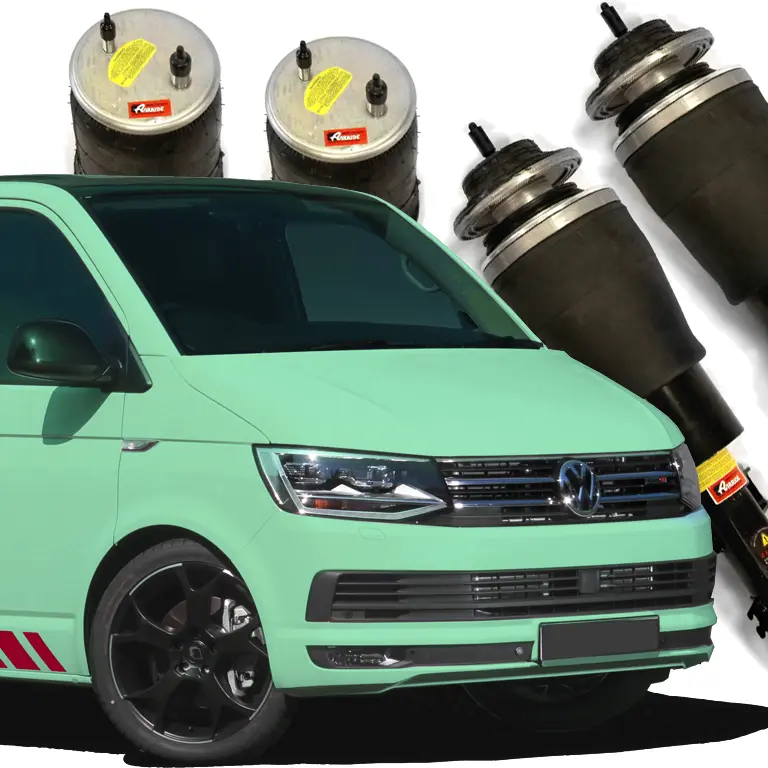 We're sure you're all aware of our Ultimate kit for T5s and T6s by now (and if not, where have you been? Fill your boots here.) But what you won't know, until right now at least, is that we've now got an Ultimate kit for the Mercedes Vito as well!
So what is an Ultimate kit?
Well, at AirRide we don't believe that air suspension should just be used for dropping your ride really low (but don't worry, we have loooooads of kits that do just that). We also believe that air is perfect for providing lots of extra comfort, and can even make your van or motorhome more comfy than it was when it first left the factory.
That's where AirRide Ultimate comes in - a new range of kits designed to give you as much comfort as humanely possible.
We've achieved this by using huge, reversible-sleeve bags to give you a massive 7 - 8 inches of adjustment and loads of cushioning. Ultimate bags have almost twice the volume of any other air bag that AirRide supply - which makes them ideal for heavy-duty motorhomes, campervans and wheelchair access vehicles where that extra comfort is really felt.
Please call us on 0800 7720315 or e-mail us at enquiries@airride.uk to find out more about our Ultimate kits, or to order one for your van or motorhome (in particualr your Transporter or Vito). If we don't yet do an Ultimate kit for your vehicle then please get in touch anyway as one may be in the pipeline!
And don't forget to follow us on Instagram to stay up to date with all things AirRide.