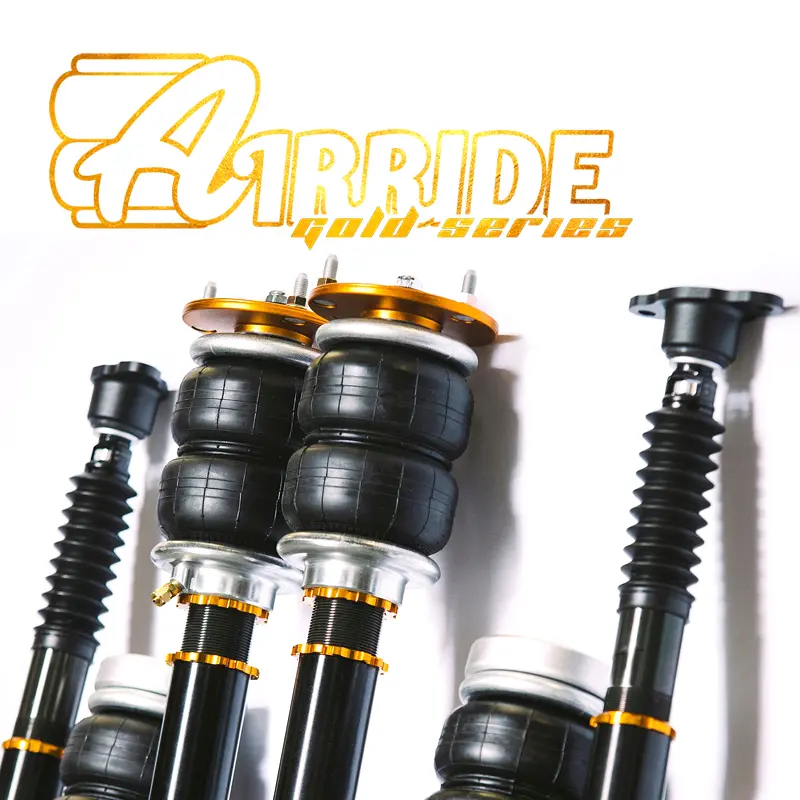 We are proud to introduce our brand new product range: the AirRide Gold Series. Gold has generated some serious buzz since we announced it on Saturday and we are excited to finally be able to reveal all. So, without further ado: AirRide Gold is a new range of air suspension conversion kits designed to give you the very best air has to offer. The kits are 100% bolt-on, provide staggering levels of drop (and lift) and terrific handling and ride quality. This is as good as air ride gets – and we have four main reasons why:
Tailored for you. Gold kits are made specifically for your car. We have hundreds of AirRide Gold kits ready to go on our website, and each kit is tailored for a particular car model. There's no one-size-fits-all policy here.
Easy to fit. The kits are 100% bolt-on, which means the majority should fit straight on to your vehicle. Any local garage should be able to fit AirRide Gold but it's so simple you might even be able to fit it yourself!
Everything you need. With Gold, you get a full air suspension kit – everything you need to be using air straight away. You can also choose to install a computer that means you can control your air from the driver's seat and with a phone app – the app can be used to alter the height of your vehicle from both inside and outside the car and has lots of other cool features.
Incredible drop and ride. And of course, you also get great handling, a super-smooth ride and incredible levels of drop. The average Gold kit offers around five inches of drop, but this does differ from vehicle to vehicle.