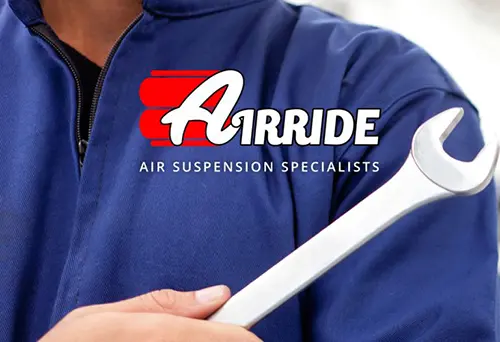 The question we get asked more than any other at AirRide is, 'Do you do installation too'? And the answer is a resounding yes!
We'll shortly be opening up a new workshop with enough space for cars, motorhomes and vans so, no matter what vehicle you have, we can supply and fit your air suspension for you.
Of course, most of our kits are bolt-on, which means any local garage should be able to fit them relatively easily - or you might even be able to fit the kit yourself - but there are a few reasons why you should consider fitting your kit with us:
Peace of mind - be assured your kit is being installed absolutely correctly by our knowledgeable, experienced technicians
Save money - we've already fitted hundreds of air suspension kits over two decades - this means we'll fit your kit as quickly as possible, potentially saving you money on garage fees
Plug and play or hidden installs - we can either fit your compressor and tank into the boot for you to zoom off as quickly as possible, or we can hide them under panels or under your car for a cleaner look
We fit kits that no-one else fits! If there isn't yet a kit for your vehicle or if the installation is complicated, we're still happy to make the kit and fit it.  We can even build a new kit around your vehicle, if you're happy to leave it with us.
Expert technical advice. Our technicians are happy to talk you through the install and answer any questions about air suspension you might have.
To enquire about installations or to book yourself into the workshop, call us on 0800 7720315 or email us at enquiries@airride.uk.
If you'd rather fit your kit locally then don't fret - as we said most local garages will be able to fit your kit, and we'll be on hand for fitting advice.