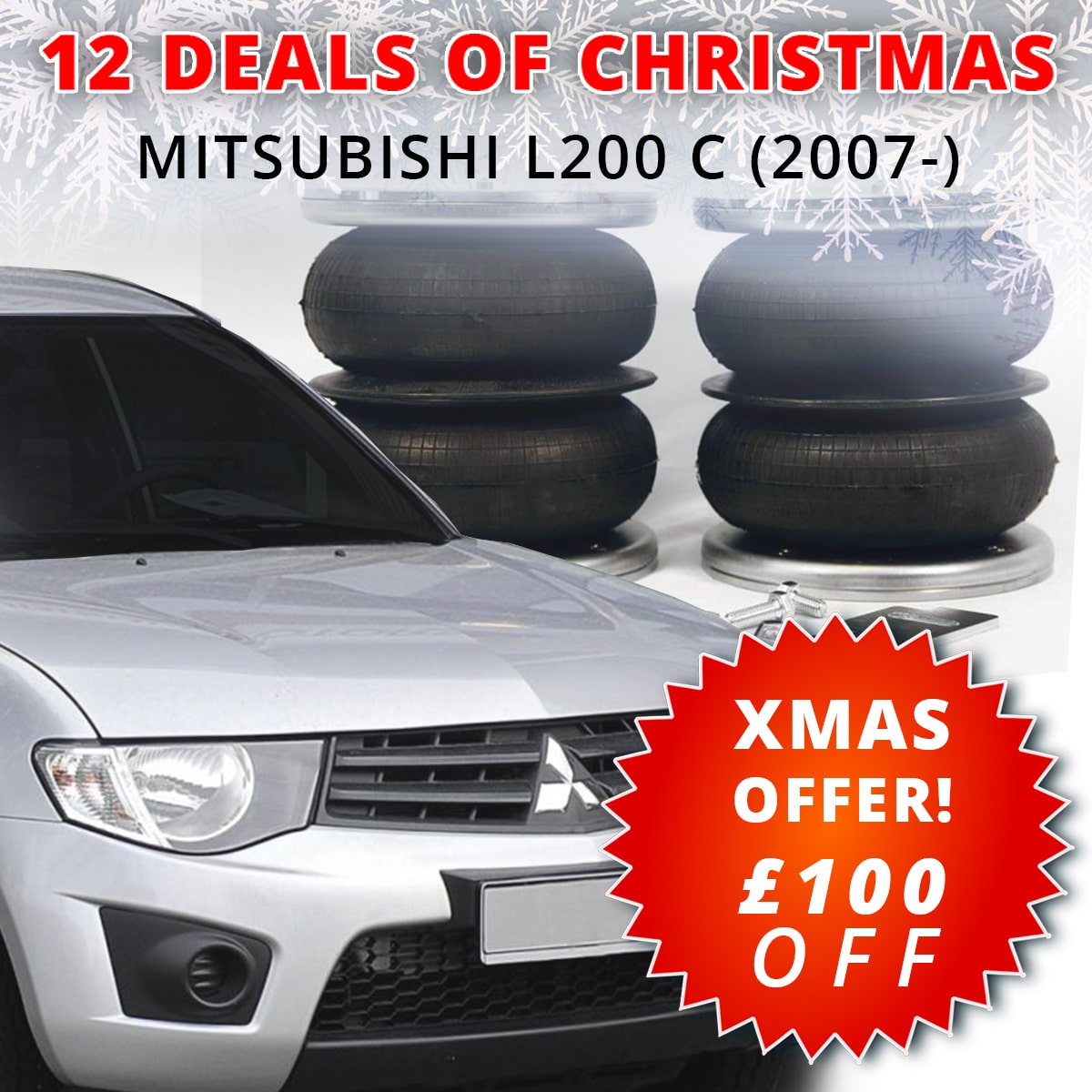 'Twas the night before Christmas and AirRide did give... £100 off from a load-support kit!
For the fourth deal of Christmas, AirRide give to you... £100 off the Mitsubishi L200 C kit by Dunlop!
To claim on the offer, simply e-mail us at enquiries@airride.uk as soon as you see the kit you want. Keep checking back to see if your vehicle is featured!
All the kits featured are made by Dunlop, meaning they are high-quality and super reliable. Check out the Mitsubishi L200 C kit by clicking HERE.
All offers are only while stocks last so act quickly to avoid disappointment.